Mladá Boleslav - City of Cars
Mladá Boleslav is a statutory town in the Central Bohemia Region. It is located about 50 km northeast of Prague, with which it is connected by the D10 motorway.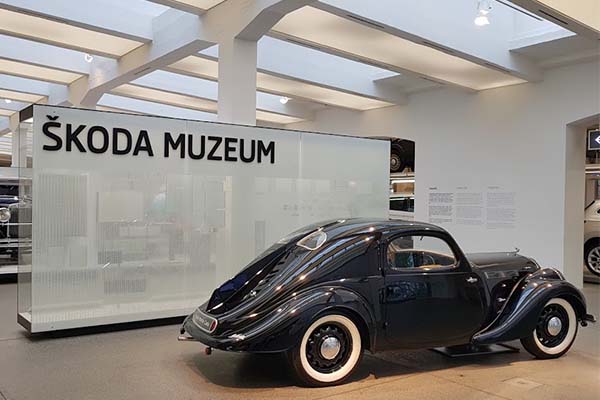 The Škoda Auto Museum is located in Mladá Boleslav within the premises of the car factory, which will delight (not only) lovers of historical and contemporary cars.
The museum was opened after reconstruction in 2012 and its modern, interactive and multimedia exhibition is divided into three parts. In the Development section, visitors can see vehicles ranging from a bicycle to a motorbike and the first car from 1906 to the latest racing cars.
Translated with www.DeepL.com/Translator (free version)
is the name for the area in the central Pojizeří region, which is distinguished by a high concentration of natural and historical monuments.
Turnov is traditionally considered the "heart of the Bohemian Paradise". The main landmarks of the region are Kozákov Mountain and the ruins of Trosky Castle. The Bohemian Paradise region is characterised by sandstones that were formed here in the Mesozoic era on the edges of the former sea. The rock towns, especially Prachovské skály, Příhrazské skály, Hruboskalsko and ponds such as Žabakor, Komárovský rybník and ponds in the Podtrosecká and Podkostecká valleys are also significant.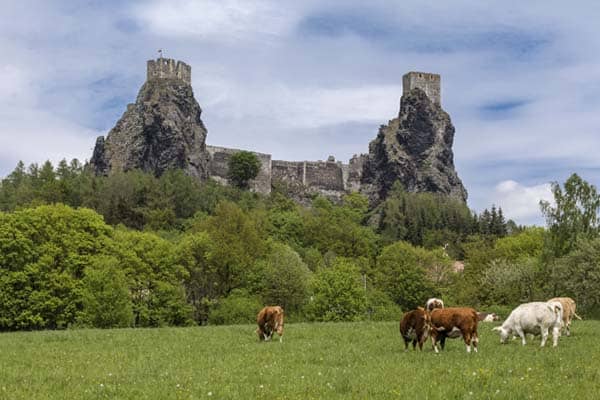 The Loreto is one of the architectural gems of Kosmonosy. It was built between 1702 and 1708 according to the design of the Italian architect Giovanni Alliprandi on the site of the wooden church of St. Martin. The Loreto consists of a central rectangular building called Santa Casa. Its model was the first building of this type in the Italian town of Loretto, which was a shell for the house in which the Virgin Mary is said to have lived and which was brought to Loretto in the 13th century.
The educational path in Mladá Boleslav is called the Metal Trail (Metalová cesta). It is 7 km long and includes 16 information panels. This trail leads to many historical corners of the city and highlights attractions that are normally hidden from the eyes of tourists. The route also includes a shortened variant intended for children. There is a free Children's Guidebook available in the Škoda Museum and in the city's Tourist Information Centre.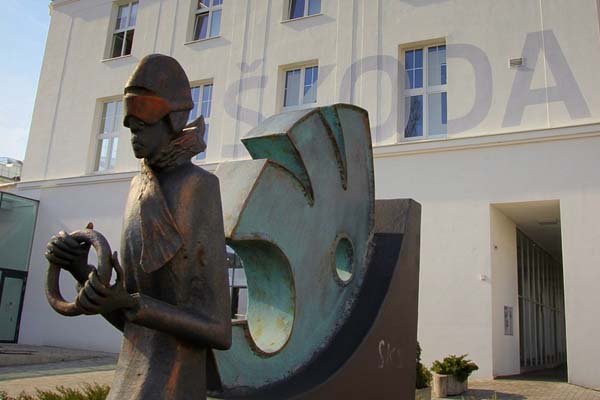 Dining and transport links
Sightseeing - Mladá Boleslav a Kosmonosy